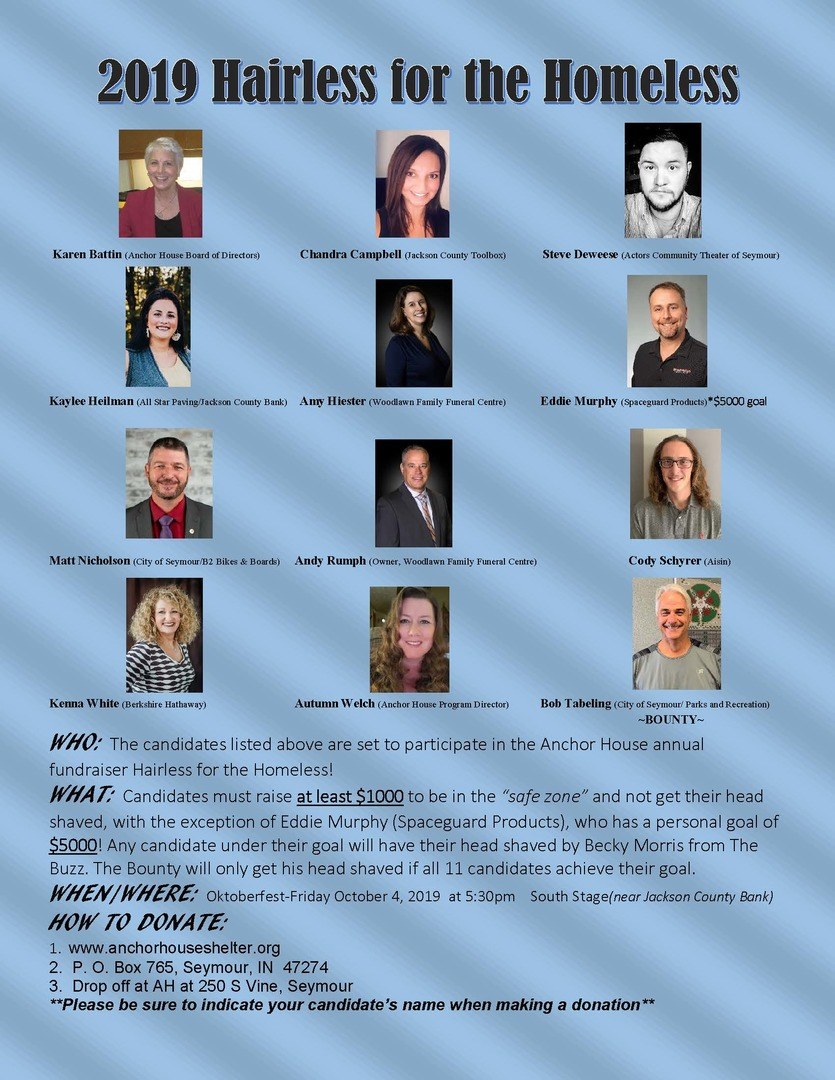 2019 Hairless for the Homeless!
Candidates are now actively raising money for our Hairless for the Homeless Campaign!  Donate today and join us Friday, October 4th at the South Stage at Oktoberfest (near JCB).
July 2019 Anchor House Golf Outing
THANK YOU TO OUR COMMUNITY PARTNERS!!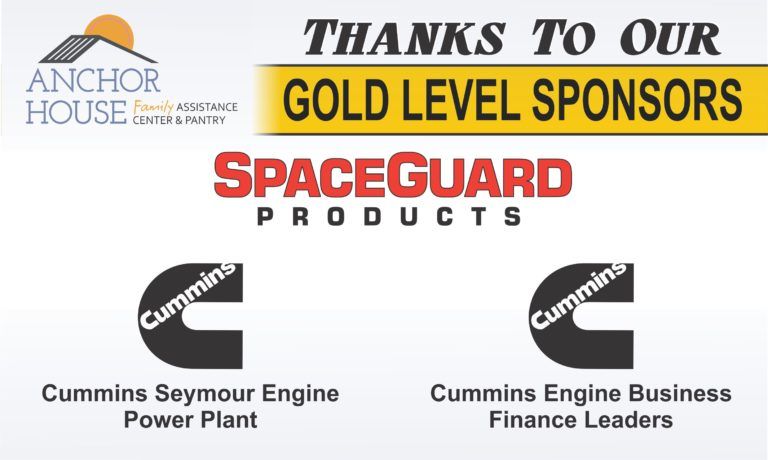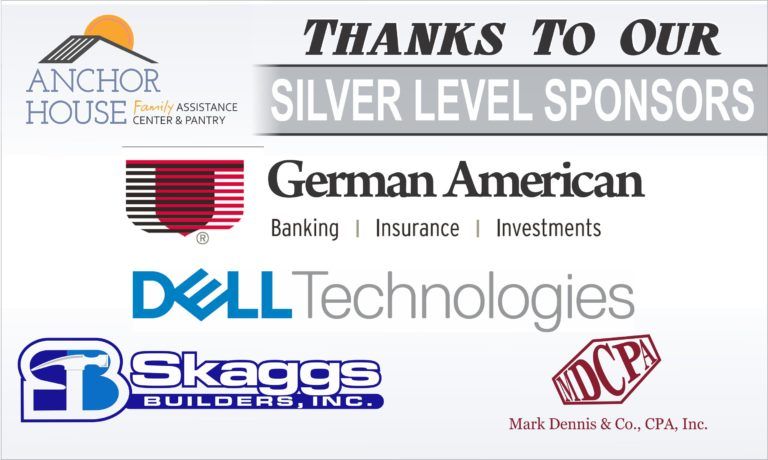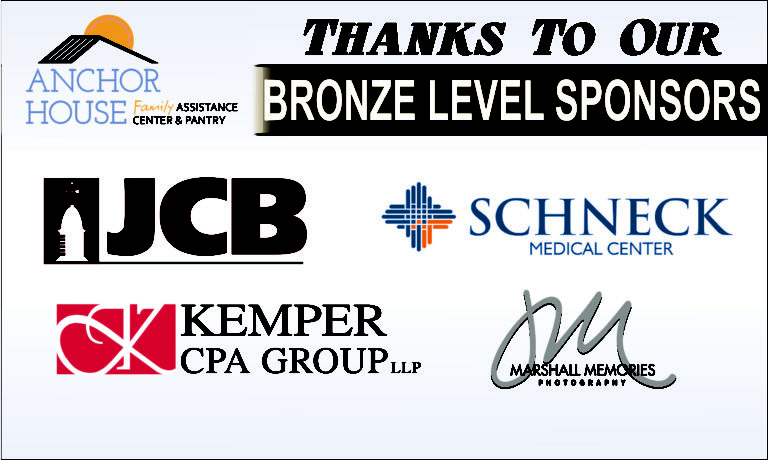 Hole Sponsors:
ACME, Arthur Properties, The Awning Guy, Beacon Credit Union, Beatty Insurance, Ben Brown, Berkshire Hathaway Home Services, Best Way of Indiana, Biehle Electric, Blue & Co., Bob & Karen Battin, Bob Poynter, Boknecht Trucking, Bubba's Place, Burt's Termite and Pest Control, The Buzz Hair Design Studio, Celebrations, Centra Credit Union, Christopher and Associates,  Cops and Kids FOP Lodge 108, Dr. David & Debbie Laitinen, Duke Energy, Edward Truck Sales, Fabwell Fabrication LLC, Fraternal Order of Eagles Seymour, The Garage,  Matt and Tobi Herron, Matt Nicholson for Mayor, IVL Indiana Vapor Labs, Jim & Roselyn McCormick, Jim's Body Shop, Knights of Columbus No. 1252, Lannett Company, Little Caesers, Midland Media, Parker Dental, Particle Dynamics, Parker Hannifin,  The Peoples Bank, Premier Companies, Rose Acres, Schneider Plumbing & Heating, Sharon Lackey Memorial, Small Engines of Seymour, Smith Tires, State Bank of Medora, Tech Guy Heating and Cooling, Vision Financial Group, Woodlawn Family Funeral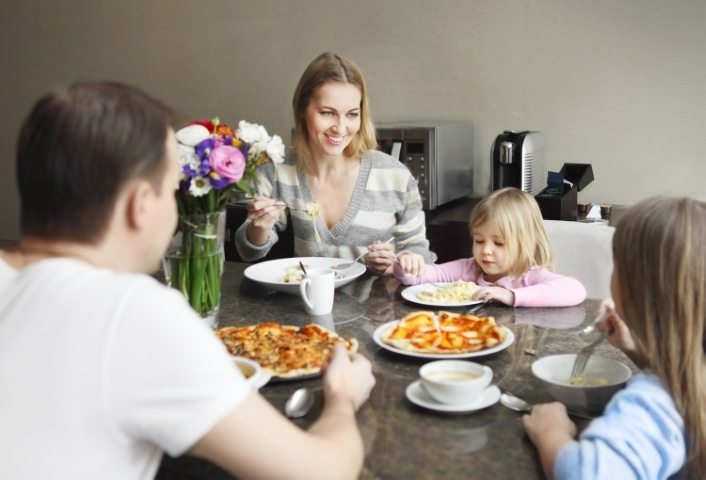 The following are helpful, local resources for anyone looking for assistance. Anchor House is happy to connect you with any of the following.
Goodwill Clothing Vouchers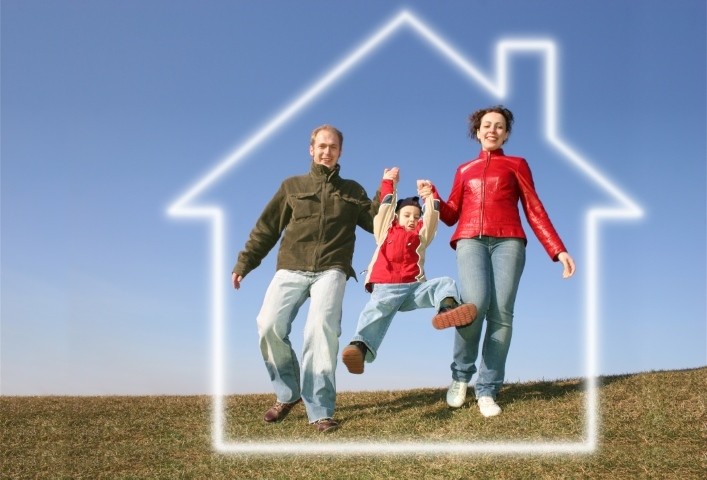 We heartily thank all of our volunteers and sponsors, especially those listed below. We could not give back so much to our community without you!